NUTRITION
Several options exist for nutrition guidance.
The Body and Wellness Program provides medically supervised, insurance-covered, and structured guidance on nutrition, mindset and lifestyle, with regular visits providing the accountability we all need.  Read more by going to the Body and Wellness Page on this website.
Carroll Hospital Nutritional Counseling – but usually they have facility fees and criteria to meet

Call – 410-871-7390

Giant has some great online classes https://giantfood.com/pages/health-and-wellness
Nourish

They do in-office (but closest I think is Towson) and they do Zoom.

CareFirst Insurance Programs:
SHARED MEDICAL APPOINTMENTS (SMAs) VIA ZOOM AT BWPC
These are group online classes, using insurance with great topics that should be of good variety and interest.  See what's next on this flyer: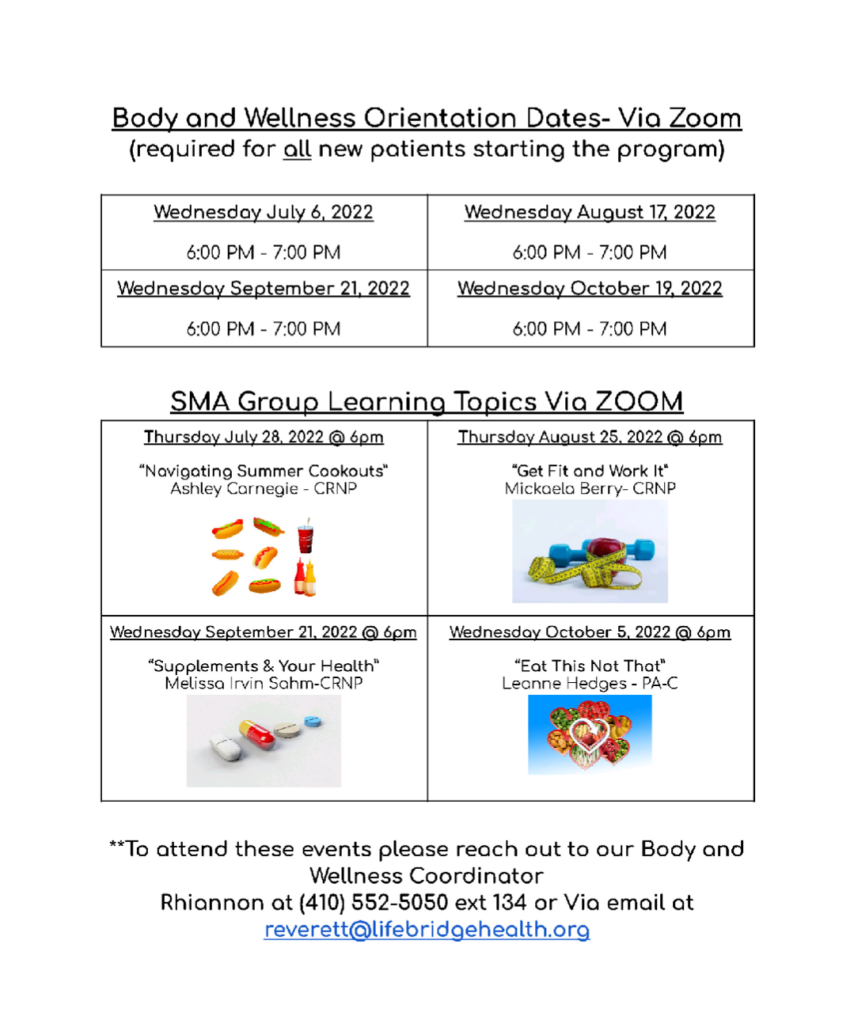 DIABETES EDUCATION
Virtual and phone based group coaching is routinely posted on our FB or website via blog.  Please look out for monthly schedules but also note that the phone numbers do not change.