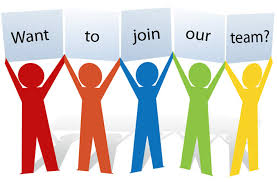 BW Primary Care is one of the largest and reputable family medicine/internal medicine practices in Carroll County and Baltimore county. Our practice has 15 practitioners between two locations in Eldersburg and Owings Mills and our current staff is 25+.Our commitment to our community is to serve them with excellence in both our employees and patient care. As a partner of LifeBridge Health our facility is an alcohol-, drug- and tobacco free workplace. Our positions offer many great benefits such as Paid Time Off, some Paid Holidays, Health, Dental, 401K, Life Insurance and plenty more. 
Below you will find any openings we currently have. 
PHYSICIAN/CRNP/DNP/PA-C:
-Family Medicine or Internal Medicine trained and Board-Certified candidate with strong passion for primary care and preventive care is invited to submit their letter and CV to askdrbettywang@gmail.com
-Full time positions of 32 patient hours per week or more
-Flexible start date
Medical Assistants:
-Openings for persons with good clinical skills, teamwork ethics, and proficient computer/typing skills.
-Full-time only
-To apply: E-mail: crow@lifebridgehealth.org or call 410-552-5050 x 118
Call Center/Front Desk: 
-Openings for persons with strong customer service qualities, teamwork ethics, and proficient computer/typing skills.
-Full-time only
-To apply: E-mail: crow@lifebridgehealth.org or call 410-552-5050 x 118