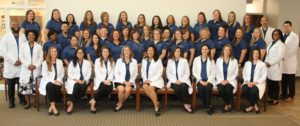 At BW Primary Care, we believe that the relationship you have with your clinician and healthcare staff is an important and integral part of your ongoing wellness. That's why we place the patient at the center of the healthcare team. BW Primary Care provides comprehensive treatments including:
Ages 18 to senior care
Routine chronic disease management
Immunizations/Vaccines
Annual Physicals/Preventive Care
Sports/school Physicals
Sick visits
Preoperative Evaluations
EKGs
Minor surgical/dermatologic procedures
Wound care
Weight management/Nutrition counseling
_________________________________________________________________________________
Our Mission Statement
BW Primary Care provides personalized, effective, high quality care to our family of patients in a comfortable and professional environment. 
Our Tenets
We believe that every person should be treated with dignity and respect
We believe that healthcare is a team effort
We believe that individuals should be at the center of their healthcare team
We value and respect the uniqueness and diversity of individuals
We believe in prevention and early detection of disease
We believe healthy eating and exercise are essential to preventing disease
We will work with you to minimize your risk of developing disease and to detect disease at early stages
When you are sick, we will make every effort to see you when you need to be seen
Our team is committed to providing an exceptional level of care to you and your family
We respect your privacy concerns. All records are completely confidential.