(updated May 26th, 2022)
***********************************************************
If you are a patient and would like to be vaccinated/boosted, you may walk in at any business day BEFORE NOON for a Moderna dose (BWPC does not carry Pfizer vaccines).  You do not need an appointment for this vaccine. You can also receive your dose at your scheduled appointment.  If it is after noon, based on supply, we may need to have you come in another morning.  We hope to learn more in the coming months about Fall-time vaccines/schedules.
COVID PCR testing is available at both offices daily.  Our lab turn around is less than 3 business days typically.  As before, an appointment is required to arrange for this testing so that we can assist with the relevant clinical guidance when you have an exposure or are ill.   We no longer have a set drive through testing time since testing can be arranged inside the office and as needed daily.
COVID Antiviral Treatment is more readily available across many pharmacies and is indicated for higher-risk individuals.  More information is available at this website about who might be eligible.  You should be within 5 days of symptoms. There is an interesting article on Paxlovid Rebound here.  An appointment is required for advice and prescription for such a treatment (including monoclonal antibody infusions).  Please call the office to be scheduled.
************************************************************
The latest CDC guideline on an additional boosters can be found here:
Note: Timeline is approximate. Intervals of 3 months or fewer are converted into weeks per the formula "1 month = 4 weeks." Intervals of 4 months or more are converted into calendar months.
*See Guidance for COVID-19 vaccination for people who are moderately or severely immunocompromised for schedule for people who are moderately or severely immunocompromised.
†An 8-week interval may be optimal for some people ages 12 years and older, especially for males ages 12–39 years. A shorter interval (3 weeks for Pfizer-BioNTech; 4 weeks for Moderna) between the first and second doses remains the recommended interval for people who are moderately or severely immunocompromised; adults ages 65 years and older; and in situations in which there is increased concern about COVID-19 community levels or an individual's higher risk for severe disease.
‡ A booster dose is not currently authorized for people ages 5–11 years. For people ages 12–17 years, only Pfizer-BioNTech can be used. An mRNA COVID-19 vaccine is preferred over the Janssen COVID-19 Vaccine for booster vaccination of people ages 18 years and older.
§ People ages 18–49 years who received Janssen COVID-19 Vaccine as both their primary series dose and booster dose may receive an mRNA COVID-19 booster dose at least 4 months after the Janssen booster dose. People ages 50 years and older may choose to receive a second booster dose if it has been at least 4 months after the first booster dose.
***********************************************************
*MASKING IS STILL REQUIRED IN OUR MEDICAL OFFICES*
Here is a page with all the info you need to look at what the general infection risk in in your region:  https://www.cdc.gov/coronavirus/2019-ncov/your-health/covid-by-county.html
Read our updated blog on what the CDC is proposing county by county.
************************************************************
If you are requesting clinical guidance for your symptoms, please call as early as possible for the possibility of a same day urgent appointment.  Our phone lines open at 7:30am.  Our appointments have been filling very quickly and we cannot guarantee an appointment but are doing our best.  We do have PCR testing via drive-thru in Eldersburg on certain days a week for patients who have been referred by a clinician AFTER an appointment.  These tests take up to approximately 2 days  for results.
***********************************************************
*If you are COVID+ but believe that you are mild, here are the latest quarantine guidelines posted Jan 27th by the CDC
Other Testing Options: 
Consider buying rapid kits online (online pharmacy or Amazon) and in advance.  These are currently shipping for 1-2 weeks from now so buying enough early for your household will likely come in handy.
ExpressCare:  Requires a visit.  https://whywaitintheer.com/service/lab-services/rapid-covid-19-test/
MD Search for Testing Sites by Zip Code: https://coronavirus.maryland.gov/pages/symptoms-testing
************************************************************
For proof of vaccination history for travel or other purposes, BWPC participates in the Mayland Immunet Database. To review your records or to get proof of vaccination, Maryland's database is found in MyIRMobile https://app.myirmobile.com which can provide an official COVID-19 record as well as generate a QR code.
**********************************************************
If you want COVID testing and do NOT require medical advice or guidance, or if our appointment availability does not fit with your timing needs, here are a few other testing sites to consider:
**********************************************************
MASKING POLICY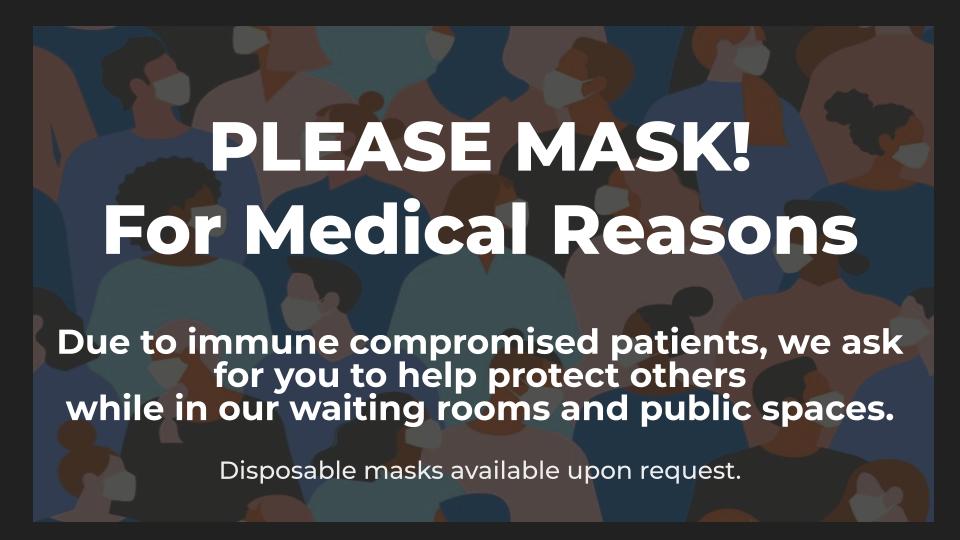 BW Primary Care's buildings and waiting rooms will continue to require face masks due to the nature of protecting those who might have weakened immune systems.  A mask will also help to mitigate your own risk should an ill individual expose you while visiting our spaces.  We will provide a mask should you show up without one.  Thank you for your cooperation.
FLU SHOTS
Flu shots are available on a walk in basis at both locations during regular business hours and without an appointment.  During the month of October we successfully did drive thru sessions and we hope you appreciated this effort.  Our flu shots are preservative free, single doses available in both high dose (age >65, brand Fluzone) and regular dose (brand Fluvarix).
************************************************************************
COVID TESTING INFO
COVID PCR testing at BWPC requires a telehealth appointment before it can be scheduled. For our patients we feel strongly that learning of context for your concerns will allow for us to give you the best and safest advice.  Based on your visit, you might be referred to be tested at one of our offices at a designated time. 
If you want COVID testing and do NOT require medical advice or guidance (and without an appointment) – you may self-refer for testing at any of the Maryland testng sites which can be found on this page via a zip code search:  https://coronavirus.maryland.gov/pages/symptoms-testing.    The results of these tests are managed by the Department of Health in MD and you will receive a call from them when results are back.  Turn around is usually 3 days to <1 week.
The following links provide information on county-based COVID testing locations:
Other testing resources/sites which might be helpful (again, WITHOUT MEDICAL GUIDANCE directly from us) include:
************************************************* 
GET EMAILS SENT TO YOU WITH UPDATES
*We encourage you to stay in the loop with our practice updates by signing up on our webpage with your email (see bottom of home page). Once signed up, you will receive in your email anything new about this topic as well as other important information for your health.
**********************************************************