Our Labor Day Weekend Hours are as follows: 
Friday, Sept 2nd – Office Closes at 4:30pm
Saturday, Sept 3rd – Urgent Clinic CLOSED
Sunday, Sept 4th – CLOSED
Monday, Sept 5th – CLOSED for Labor Day
Tuesday, Sept 6th – Office Opens at 7:30am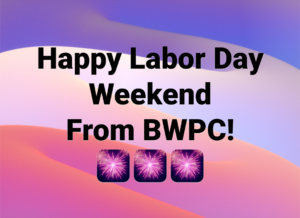 Please have a safe and festive holiday weekend!
Any messages left on our voicemail will be handled Tuesday morning.  As always, outside of normal business hours if you have an urgent condition that cannot wait and you are seeking medical advice, there is a always a clinician on call to assist your healthcare needs.  A telehealth visit may be offered and charges will apply.  Please do not call for standard refills.  Controlled substances prescriptions are never allowed after hours due to DEA regulations.  
Please stay tuned for a blog soon on the timing and recommendations for seasonal flu shots and the new bivalent COVID vaccine.  We will know more shortly about our plans for distribution.