Please note that holiday hours are posted below…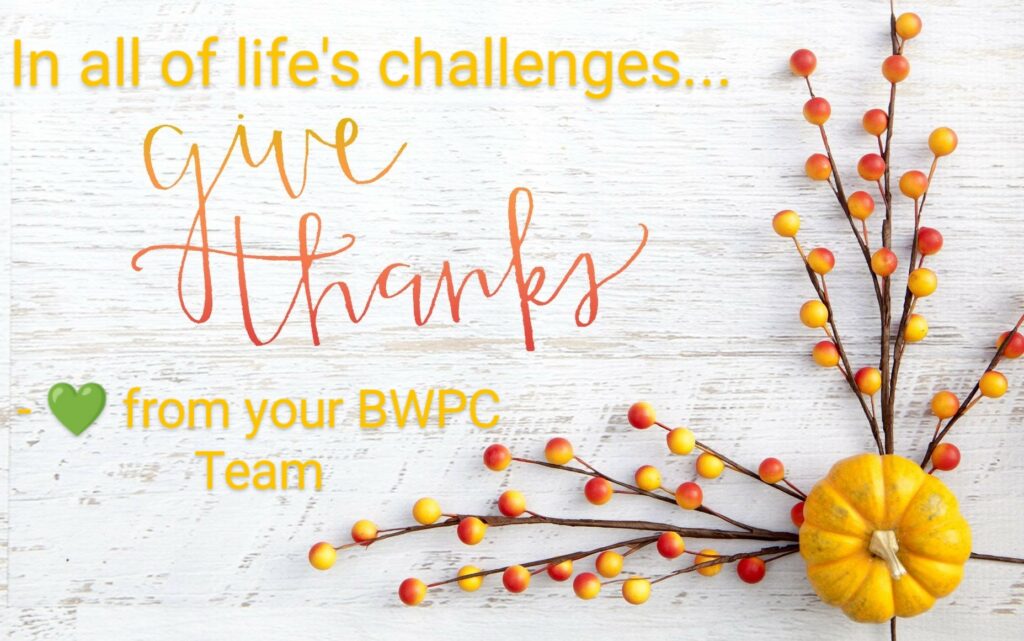 The following are our holiday hours this week:
Wed, Nov 24th – the office will close early at 5pm
Thu, Nov 25th – Closed
Fri, Nov 26th – Closed
Sat, Nov 27th – Closed (no Sat Urgent Clinic)
Mon, Nov 29th – Office will reopen at 7:30am
For any true medical emergencies please call 911 or go straight to the ER.  For issues that cannot wait until the office re-opens, you may call the main number to reach the on call service and provider but be aware that based on the concern, billing will apply per standard protocols.
We wish you a warm, safe and gratitude-filled holiday weekend.
-Your BWPC Team