MEET OUR EMBEDDED MENTAL HEALTH SPECIALISTS!  Both currently accept telehealth appointments.    
Did you know that taking care of your mental/emotional health is just as important to a long, healthy life as taking care of your physical health? Mental health and physical health are closely connected; mental illnesses, such as depression or anxiety, can affect not only your ability to participate in daily healthy behaviors, but can also create problems with your physical health. 
Your primary care provider knows the importance of treating both mental health and physical health concerns concurrently. As a result, BW Primary Care is now proud to offer outpatient counseling services on-site. Your clinician and our in-house mental health provider can work together to develop a tailored treatment plan, with the goal of strengthening both your physical and mental health, helping you feel better both inside and out. 
Cedar Ridge Counseling Centers, LLC has been serving the Baltimore Metro Areas for more than 20 years and we are now pleased to be working directly with your doctors at BW Primary. 
Cedar Ridge is a group of seasoned mental health providers who are committed to providing quality mental health services to you and your family. At CRCC you can expect to be treated with dignity, respect, and compassion. 
Please ask your BWPC provider to refer you to a therapist today.  Or, you can call 410-552-0773 or go directly to: https://www.cedarridgecounseling.com/request-appointment
Terri Wise LCSW-C is on-site at our Eldersburg, MD office.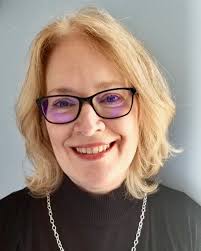 Terri is an LCSW-C (Licensed Certified Social Worker-Clinical) who earned a bachelor's degree in psychology from the College of William and Mary in Virginia in 1987. She went on to the University of Maryland where she graduated with a Masters in Social Work with a specialization in Families and Children in 1991. She has practiced both in outpatient and school settings and has worked with children, teens, adults and seniors. Her areas of practice include depression, anxiety, anger management, ADHD, parenting and relationship challenges, grief/loss and self-esteem issues. Terri individualizes her interventions based on client needs and preferences but primarily focuses on cognitive behavioral therapy and solution-focused theory. She sees therapy, as a partnership between herself and the client, centered on a trusting, supportive relationship. She enjoys helping clients use their strengths to make positive changes in their lives based on their goals. 
Judy Cohen, LCSW-C is on-site at our Owings Mills, MD office.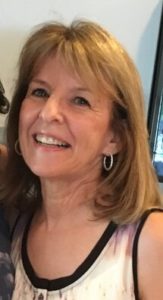 Judy is a LCSW-C, with experience in working with individuals and families. She graduated from University of Maryland School of Social Work in 1981. She received a Certificate in Psychotherapy from University of Maryland School of Social Work in 2011. She presently works as a medical social worker in a hospital with individuals and families dealing with chronic illnesses, new cancer diagnoses, traumatic brain injuries, cardiac surgeries and other complex medical conditions. She counsels individuals and families on end of life decisions and she provides bereavement counseling.  Judy also works with adults and their families in dealing with losses, changes in relationships, depression, anxiety, and emotional issues. She likes working with women in regards to empowerment, codependency, and self-esteem concerns. She provides a safe, compassionate, nurturing therapeutic environment to allow individuals to open up and help to process their thoughts, feelings, and spiritual connection. Judy uses the following treatment modalities: cognitive behavior therapy, psychodynamic therapy, psychoeducation, eclectic, and mindfulness base therapy.