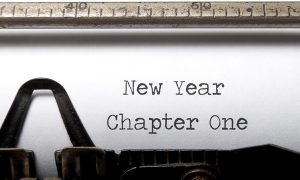 The start of the year is a great time to bring on the new.  We, at BW Primary Care, are always striving to gain your confidence by adding ways to better serve you.  We hope that you enjoy our newly designed website with added features.    Here are some highlights of the new website:
 Click the "Request an Appointment" button at the top banner to easily see your options.  You can call the old fashioned way, request one via the portal (for less urgent concerns) or use Everseat which is a great app that shows you if there are immediate openings.  Imagine an OpenTable for medical visits.  That is what it is!  If you need an urgent appointment that is not listed, please do call the office to see how/when we can accommodate you.
If you have not gotten registered for your Patient Portal yet, you should.  There are many tools to use such as messaging your provider, requesting an appointment, renewing your medication easily, or reviewing your labs (please note that results from certain labs are not yet viewable but we are working on it).    You can login or register by clicking Patient Portal at the top banner as well.
We have added a nice Calendar feature to better keep you aware and organized about classes we may offer throughout the year on nutrition, diabetes, health coaching, exercise, and more.  Please check back on this periodically so that you can participate and register.
Sign up to receive BW Primary Care updates on our home page by entering your name and email.  We aim to keep this limited and useful information so as not to clutter your inbox.
We are keeping up with social media!  Notice that if you use FaceBook, you can like our page at https://www.facebook.com/bwprimarycare/ or hit the "f" logo at the bottom of our website to get to our page.  You may even notice a tweet or two on our Twitter page!
Did you know that BW Primary Care has a nutrition and lifestyle coaching segment of the practice?  BW Body and Wellness provides an invaluable opportunity for you to work with expert practitioners to get practical and safe information about weight loss and wellness.  We have had many successful patients participate in this excellent program, and the best part is that it is integrated into your primary care office and is insurance based.  Learn more by going to our FAQ page.
The final and most exciting news is that BW Primary Care is opening a NEW location at Foundry Row in Owings Mills around April/May of 2017!   Dr. Braman, Dr. Provost and Melissa Bassett CRNP will be seeing patients at this much anticipated new location.  We will announce more soon.
Please know that we care deeply about being your Bridge to Wellness.  We hope that you are successful on your personal goals for 2017!