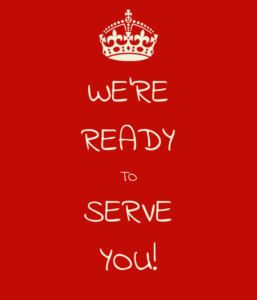 We know that COVID-19 concerns will likely be active through the rest of 2020.   At BW Primary Care, we have made the adjustments needed to keep our patients and staff as healthy as possible.  It is crucial for you to trust that we are ready to serve you.
Readiness Changes:
Added safety protocols are in place:

All in the building should wear face masks at all times.  If you don't have one, we will provide one.
All entering the building will have temperature screening.
Please always stand 6 feet from the counter and 6 feet apart from other patients.
We will ensure that the waiting area is not crowded.
Please limit guests entering the building with only essential helpers at your appointment.
Added sanitation and cleaning protocols are being followed in exam rooms between patients.
Our staff is checked daily for fever or symptoms of illness.

Any patient who appears to have fever, cough, or other respiratory illness, will be asked to either return to their vehicles for a televisit or expedited out of the waiting room to keep others safe.
Most days, same day appointments will be available to help give you proper guidance.
Appointments:
In person non-urgent appointments have resumed as of May 7th.   This includes annual physicals, routine follow-up visits, wellness visits, and new problem visits.
All appointments need to be scheduled in advance.  Please do NOT walk in without an appointment or without clear instructions.
If sick with respiratory concerns or fever – we will ask for you to be seen via telehealth.  Learn more about virtual medicine here.
For high risk patients or those unable to leave their homes, we continue to offer telehealth visits as an option.
We continue to have several methods for you to more easily request an appointment – learn more here.
For those needing non-urgent COVID-19 swab testing (pre-ops, school/work, close contacts), we have new methods to do drive-through testing in Eldersburg by appointment only.  Read about specific details for COVID-19 Services here.
If interested in COVID-19 Antibody testing, an appointment is required to discuss the context of your request and to order the test.
Added Services:
Beginning June 1st, we will resume expanded hours to 7pm (Monday and Wednesdays) as well as Saturday Urgent Care @ Foundry Row.
Announcing: we now have embedded Mental Health Providers from Cedar Ridge Counseling (learn more here) – now at both office locations!
Diagnostic Services will be back on schedule in June.  This includes conveniently scheduled ultrasounds of carotids, aorta, thyroid, abdomen, peripheral arteries, and echocardiograms.
Laser treatments for pain concerns will be more available.

Medicare FREE BUNDLE specials continue to be available through the rest of 2020.
If you have pain (in joints or soft tissue), and you are a first time client, you are a candidate for a FREE trial treatment.